About Your Dentist
A background in nursing prior to her dental education has evolved into a unique and passionate approach to cosmetic dentistry. She has a desire to enhance her patients' smiles, general health, as well as their dental concerns. Having spent her professional career learning from the top mentors in the country in the discipline of cosmetic dentistry (including Invisalign, veneers, conservative smile enhancement and more), she feels she is at the peak of her career in general and cosmetic dentistry. From her years of experience and pursuit of excellence, a belief and understanding of collaborative care has emerged. She feels that a firm understanding, and appreciation of dental specialists is paramount in providing the highest standard of care.
Dr. Khan is one of the pioneers in the understanding and treatment of airway dentistry, sleep-apnea, and chronic cranial-facial pain. She has dedicated her educational pursuits, and her collaborative efforts with medical and dental professionals both locally and nationally, to the discipline of craniofacial pain, TMJ disorders, sleep apnea treatment and facial development. These areas of focus are deeply intertwined with an individual's general health and quality of life. Dr. Khan can often be heard explaining to the patient that tooth problems are often secondary to something else.
Dr. Khan is an Associate Professor at Creighton University School of Dentistry. She is a Fellow of the American Academy of Cranio-facial Pain and a Fellow of the American Academy of Dental Sleep Medicine. Outside of raising some children that she is deeply proud of, she considers the success she has had in building relationships with her patients and successfully addressing their dental concerns to be her life's reward. Dr. Khan believes that all people desire and deserve the best health and dental care available. Her passion for cosmetic dentistry comes from her love of people and her desire to be of service.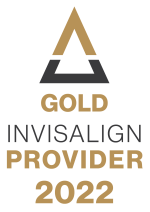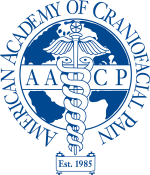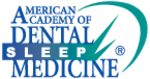 ↑ Back to top
She attended UNL where she majored in Biology.Dr. Higgins was raised in Lincoln, NE.
It was during college that she discovered the profession of dentistry and all the exciting opportunities it offered. She attended the University of Nebraska Medical Center College of Dentistry and graduated with her DDS. She then went on to attend the Oklahoma College of Dentistry's AEGD program. She has since been practicing in the Omaha area for several years.
Dr. Higgins loves to spend time outdoors with family and friends when she's not in the clinic. She will never pass up an opportunity for good meal at a new restaurant, and enjoys spending time with her French bulldog, Russell.
Dr. Higgins is a member of a Spear Study Club, and Implant Study Club.